Taipei Performing Arts Center Opening 
北藝開幕投影倒數計劃《用想像打開想像》
Project | Projection Mapping
Studio | 27 Design
Year | 2022
Role | Animation (0:13-0:23)
About
This project was a "countdown event" to the opening of Taipei Performing Arts Center.
The team was given full creative control.
The theme is "Open for All".
On one hand, it means the opening itself.
On the other hand, it implies "open for all possibilities".
I was responsible for the 2nd part of animation (0:13 - 0:23).
The whole animation is a loop!
Styleframes designed by Yi-Wei Wu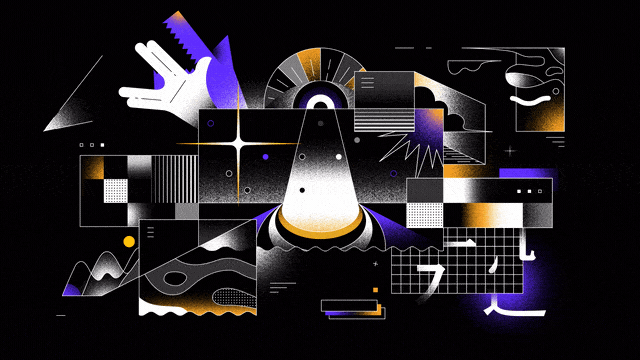 Motion Test - Curtains
The video below shows how I animated the curtains.
The idea was to open the curtains, revealing all the goodness on stage.
I tried to animate it in a manageable way.
I animated 2 points as guides for how the curtains should move.
Then I used those guide points to animate the lines.
The key was adding the delay and overshoot.
If the energy feels right, it will look like moving curtains.
Credits
Production & Design:二棲設計 27 Design
Creative Director:林呈軒 Cheng-Hsuan Lin
Director:二棲設計 27 Design
Assistant Director:羅嵩博 Sunber Lo
Art Director:陳芊涵 Qian-Han Chen
Animation Supervisor:陳柏尹 Bruce Chen
Designer:蔡香蘭 Hsiang-Lan Tsai、吳奕葳 Yi-Wei Wu、廖宜柔 Yi-Rou, Liao、高櫻芳 Ying-Fang Kao
Animator:朱柏霖 Bo-Lin Chu、林孟學 Meng-Hsueh Lin、詹詠翔 Yung Hsiang Chan、王亭婷 Wuxi Wang
Music & Sound Production:紋聲音樂 WinSound Studio
Original Music:林孝親 Hsiao-Chin Lin、林思妤 Szu-Yu Lin
Sound Design:林孝親 Hsiao-Chin Lin、林思妤 Szu-Yu Lin
Score Mixer & Dubbing Mixer:林孝親 Hsiao-Chin Lin