Project | Music Video
Studio | Finger and Toe

Year | 2017
Role | Animation

About
To celebrate 5-year anniversary of LAIMO, Finger and Toe was commissioned to create this music video. from script to storyboard, design and animation.
The team was given creative freedom to explore the visuals.
We chose this collage style for 2 reasons.
• One is to nail that zany feel of the Tapir character.
• Two, we can knock out the artwork in a short timeline.
Process
All the artwork was drawn on paper with colored pens, then scanned into the computer.
Every piece was cut out in Photoshop and brought into After Effects.
Rigging
Characters were rigged with Duik.
To create the bizarre and jerky animation style, we used the good old tricks:
Wiggle & Posterize Time.
Shots I animated below

A collection of the scenes I was assigned.
Goofy AF. One of my favorite projects in my career.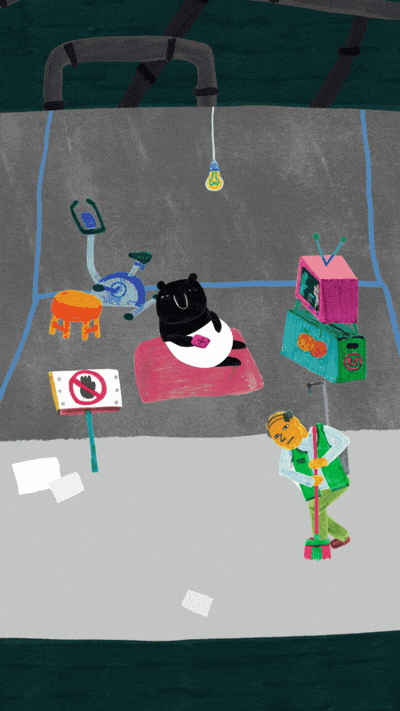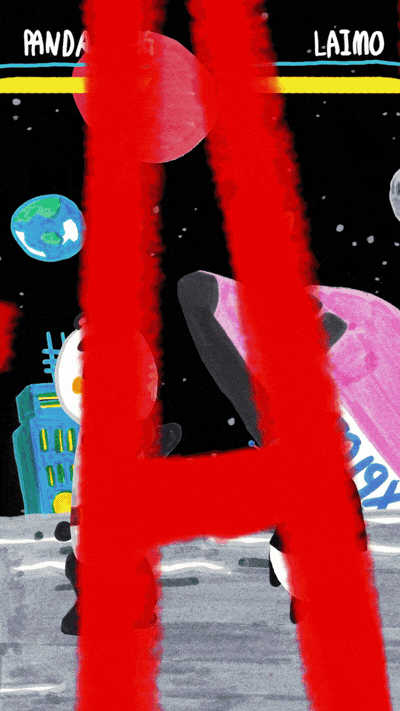 Credits
Creative Direction / Finger and Toe
Executive Producer / Cindy Ho
Producer / Cindy Ho
Animation Director / 炸臭比比 KAI
Storyboard Artist / 炸臭比比 KAI
Art Director / 炸臭比比 KAI, BOOC
Designer / 炸臭比比 KAI, BOOC, 林孟學, 黃史提夫
Compositing / BOOC, 林孟學, 黃史提夫, 呂瑋嘉
Painting Artist / Su Sheng Yang, 陳勁瑋, Julie Pan, Cindy Ho